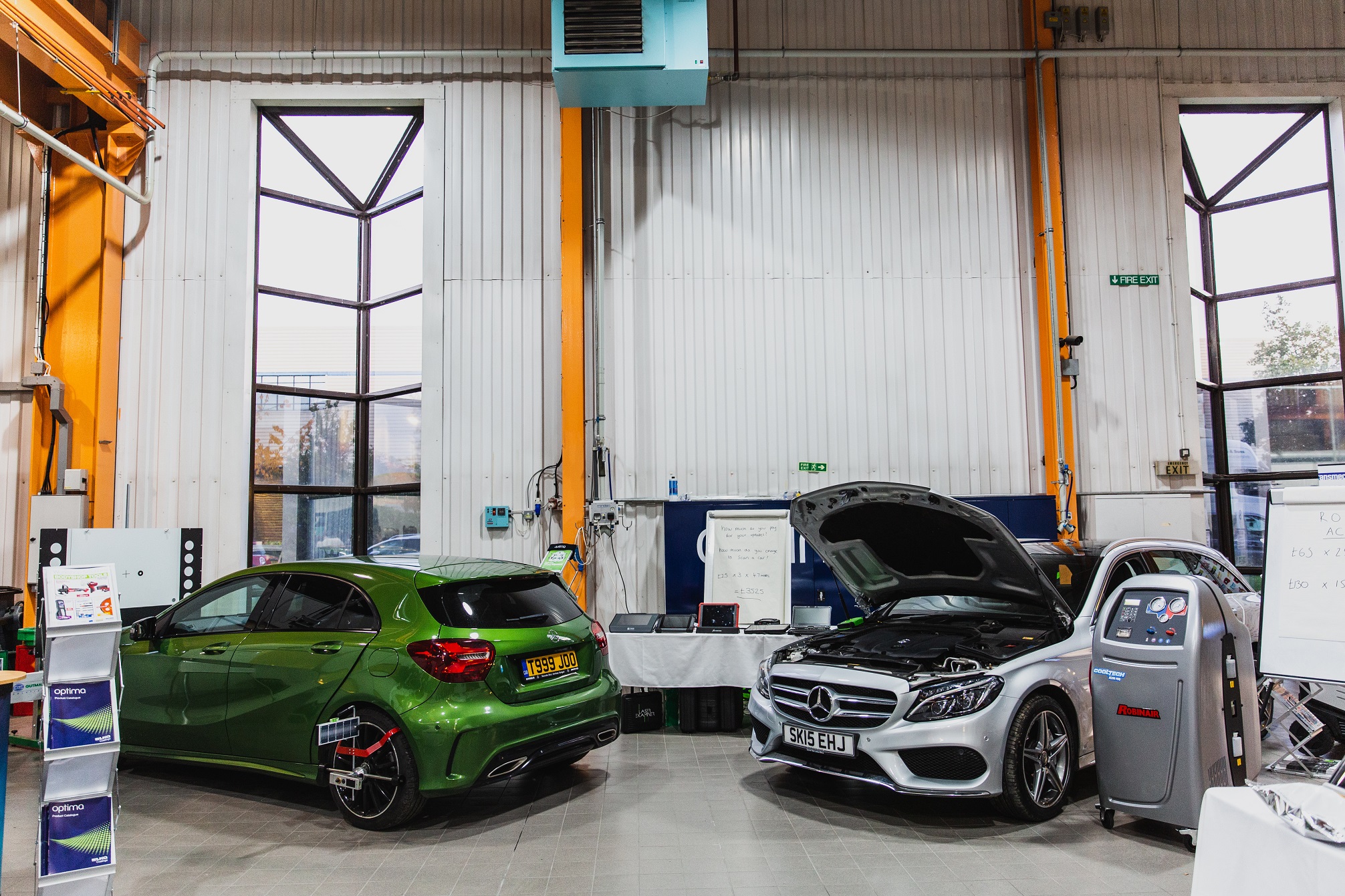 25 November 2019
Keeping up to date with the latest equipment and industry best-practice can be difficult for busy bodyshop owners and refinishers. Workshop Solutions, the equipment division of Euro Car Parts, recently helped to address this with a highly successful after-hours technical & training evening at LKQ Coatings in Milton Keynes.
The event attracted local professionals from around 70 garages and bodyshops, highlighting the appetite the industry has to keep up to date with new technologies entering the market. Suppliers and workshop professionals also used the event to discuss the latest in business opportunities and the industry as a whole, utilising Workshop Solutions' valuable market insight.
The need for businesses to prepare for the future featured via live equipment demonstrations and training workshops – both of which provided insight into the technological advancements appearing in workshops across the country, including ADAS, hybrid vehicles and diagnostics.
The night proved successful for many attendees who took the opportunity to invest in their workshops via event-exclusive offers. Technologies available on the night included the latest in bodyshop, workshop tools, diagnostics, alignment and calibration.
Workshop Solutions' plans to host further technical & training events across the UK throughout 2020. For more information, speak with your local Euro Car Parts representative.

Back