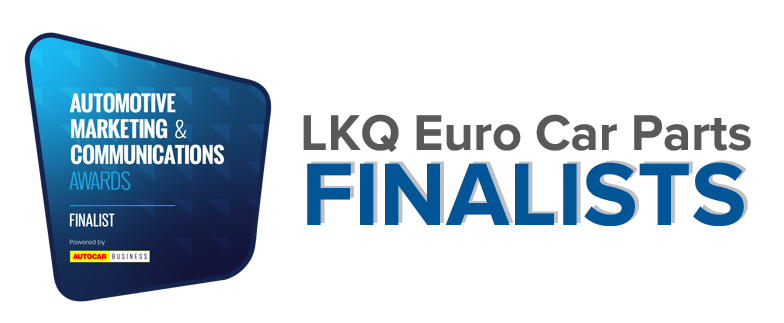 28 March 2022
Recently, LKQ Euro Car Parts made it to the finals of the Automotive Marketing & Communications Awards, powered by Autocar. Their Talk.Listen campaign was shortlisted in the "Making A Difference" societal campaign of the year category.
Talk.Listen was an initiative created in 2020 focusing on encouraging colleagues to talk about mental health and wellbeing in an open and judgment-free environment, in turn actively asking Line Managers, as well as other colleagues, to listen with empathy. As part of this campaign, LKQ Euro Car Parts introduced supporting documents, including their Charter of Promise; a commitment to colleagues as to what LKQ Euro Car Parts will do to support their mental health.
As a business, LKQ Euro Car Parts understands talking about mental health and wellbeing can sometimes be difficult; it's a sensitive subject requiring sensitive communication. The Talk.Listen campaign aims to build a connection between talking and listening, creating a culture of openness and transparency amongst colleagues. LKQ Euro Car Parts takes mental health and wellbeing seriously – it is okay for colleagues to not be okay.
As part of the Talk.Listen campaign, the LKQ Euro Car Parts Communications team worked collaboratively with HR to create additional resources for colleagues to use to support and empower their mental health. These included:
⊲ Line manager guide to support managers when it comes to talking about mental health with their teams
⊲ Monthly themed wellbeing newsletter with tips and advice on how to deal with stress, anxiety etc and healthy eating recipes
⊲ Executive lead interviews to highlight the importance of the topic and what wellbeing means to them
⊲ Trained 40 colleagues from around the organisation as Mental Health First Aiders so colleagues could contact them in confidence
⊲ Signposted to supporting organisations where colleagues can go for free, confidential advice (Ben, Pieta and Employee Assistance Programme)
⊲ Monthly updates on LKQ Euro Car Parts' intranet, ECPedia.
Whilst LKQ Euro Car Parts didn't win the category, it was an achievement to be recognised for the hard work and dedication that the teams have put in over the last 18 months and highlights the business' commitment to colleagues' wellbeing.

Back